Your banner ad is almost ready for a New Year's card or for any special occasion, but you feel that something is still missing.
Sure, it's something you'll want to add to make it more communicative and more exciting, and BannerBoo provides you a wide variety of options.
With our clip-arts feature, you can add emoticons to your design and give it a unique look. You can add emojis to any banner in BannerBoo just as easily as counting 1 2 3.
Let's see the process.
Click on the icon on the left panel, and you will see the option to add emojis. You can see all the available emojis and drag your favorites directly to the ad on the stage.
The picture animation below illustrates the process.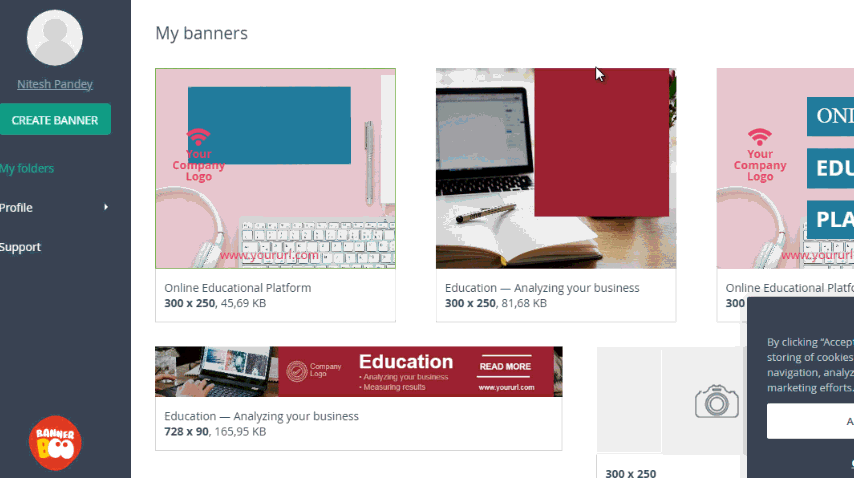 This has made it easy for you to add emojis to the banner wherever you want.