Did you know that BannerBoo's newest feature allows you to import photoshop files as banners? After import, you can move layers, add text, change colors, and even animate banners with one click. After that, your animated banners can be exported for use on social networks and advertising platforms!
When importing a PSD file, file preparation is very important. Here are the ways you can prepare your file before importing:
Remove all hidden folders and layers.

Ensure that your text, smart and vector objects, layer masks, styles are rasterized.

Merge folders.

Ensure that your PSD files are in 8 or 16-bit RGB format.
Note that, you can use PSD file or TIFF file created in Photoshop.
By clicking the upload button, you will find the "Import from PSD" option.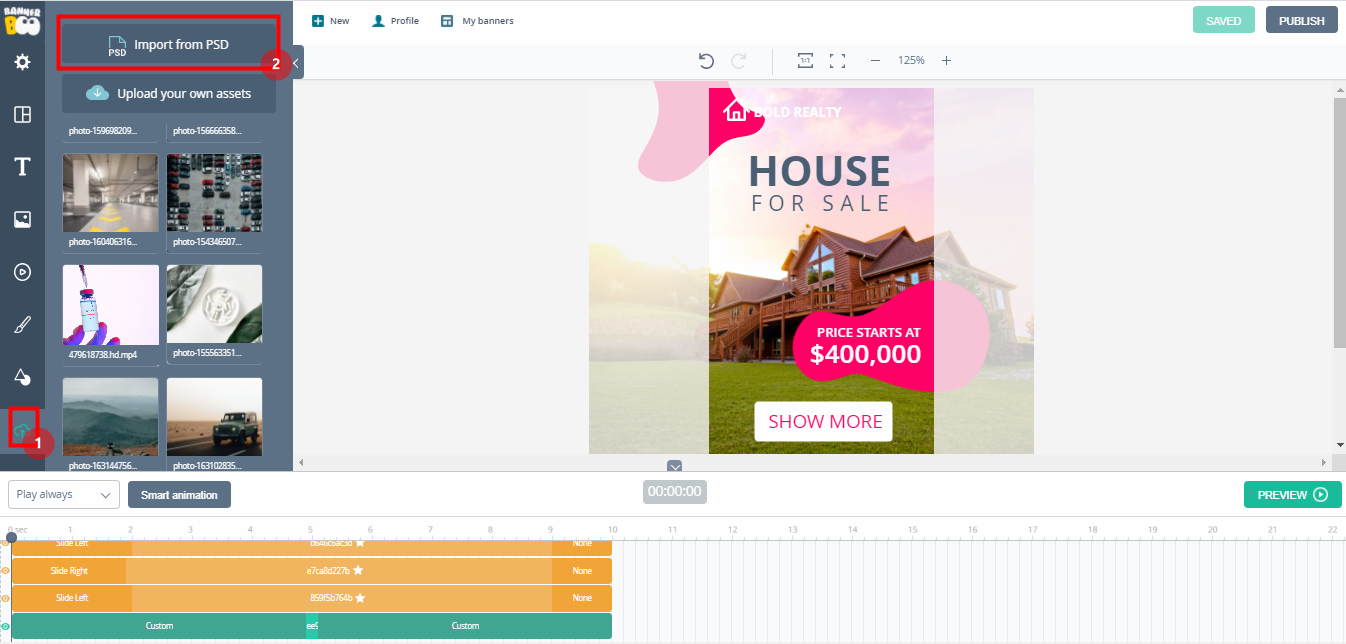 Clicking on "Import from PSD" will give you the option to select a file and import it. After that, the layers will arrange themselves automatically on the timeline.
Feel free to reach out to us if you have any questions. Stay tuned for more updates!