Many times we need to cut a background from the image. For example, you may want to remove the sky from an image, or you could want to crop an image so only certain parts are visible in it.
BannerBoo already comes with a background-cutting feature. It takes a few seconds to get a well-cut background with just one click.
To do this, go to the BannerBoo banner editor, create an empty banner of the necessary size, and place the desired image on the stage. You can upload your own picture or choose from millions of assets using a built-in library in the left panel. There are libraries such as Unsplash, Pexels, and Pixabay where you can find free stock photos.
Having placed the image on stage, click on it to bring up a floating menu with tools.

The first tool in the row will be a background cutting tool.
Click on it, and it will automatically and very well remove the background from the image – just in seconds.
Here is the result of using the Background Cutting tool in BannerBoo: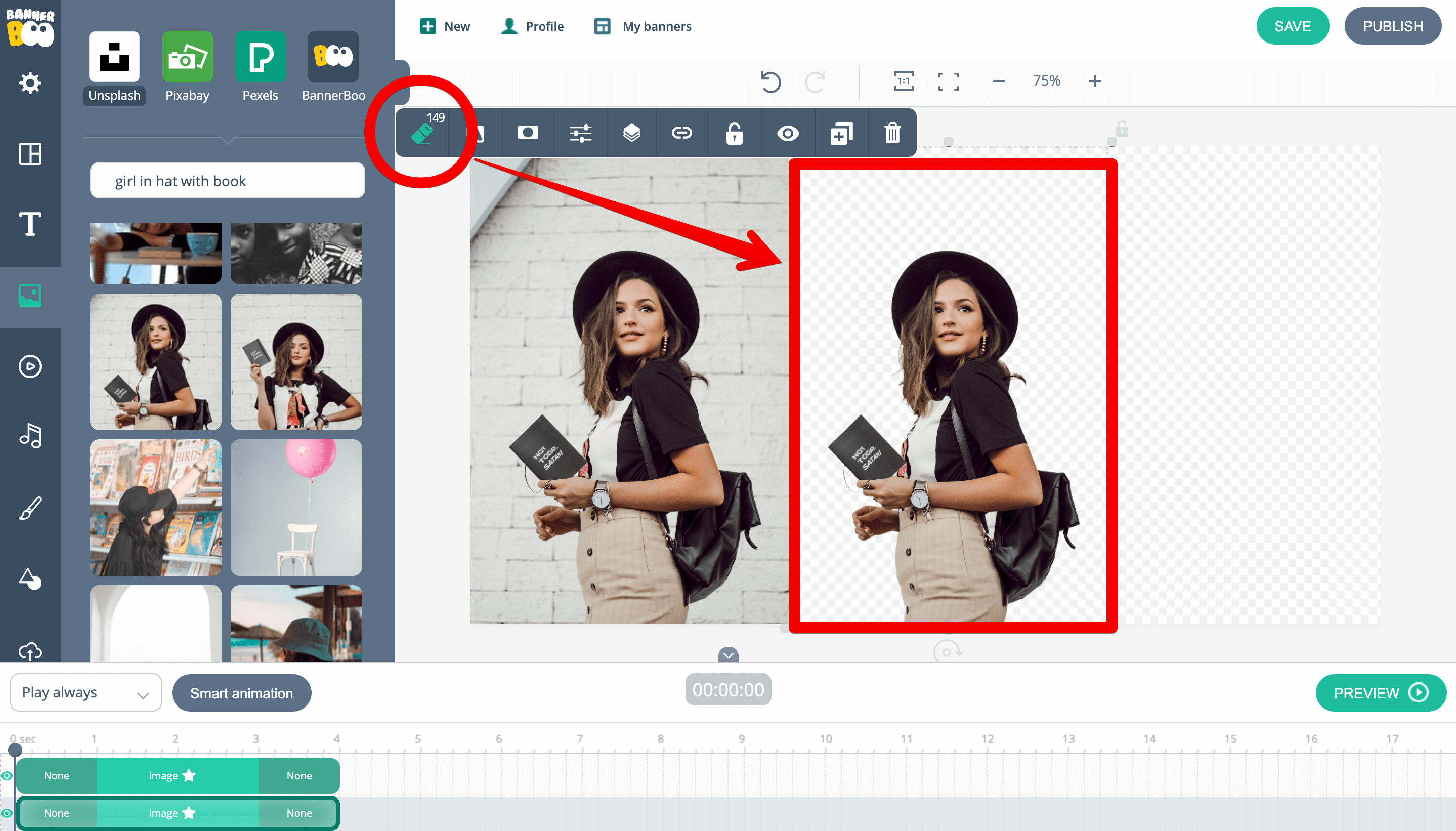 See the result of the edited image in one of our professional banner ad templates: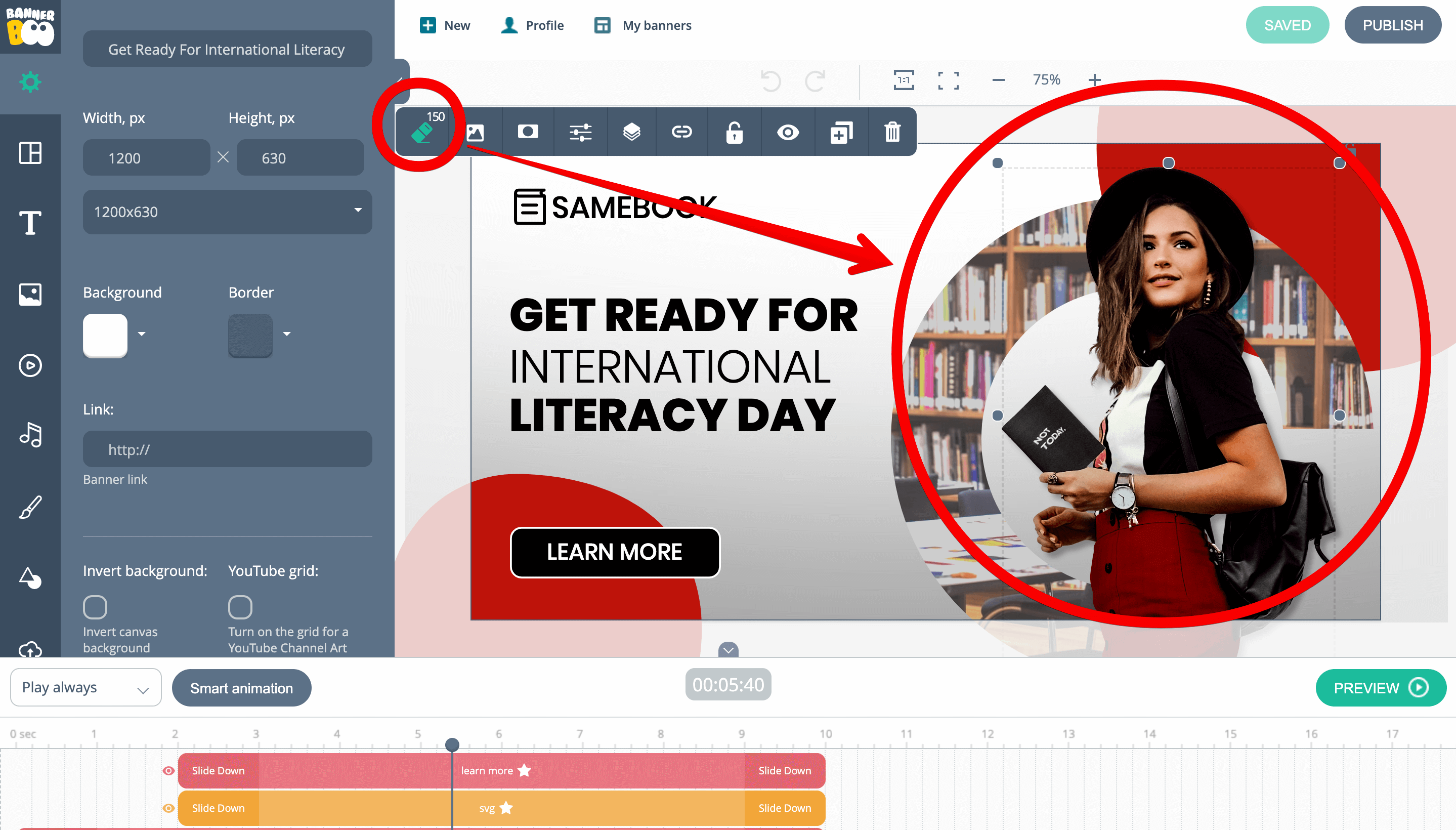 That was easy!
(Check out our Social media for more interesting info and tutorials:
YouTube, Pinterest, FaceBook, FaceBook Group, Instagram, and Twitter)